2020/11/26
New Product
Featured New Product
Solutions to help reduce the customer's product delivery costs. Slim containers (DBI / DBI-II series)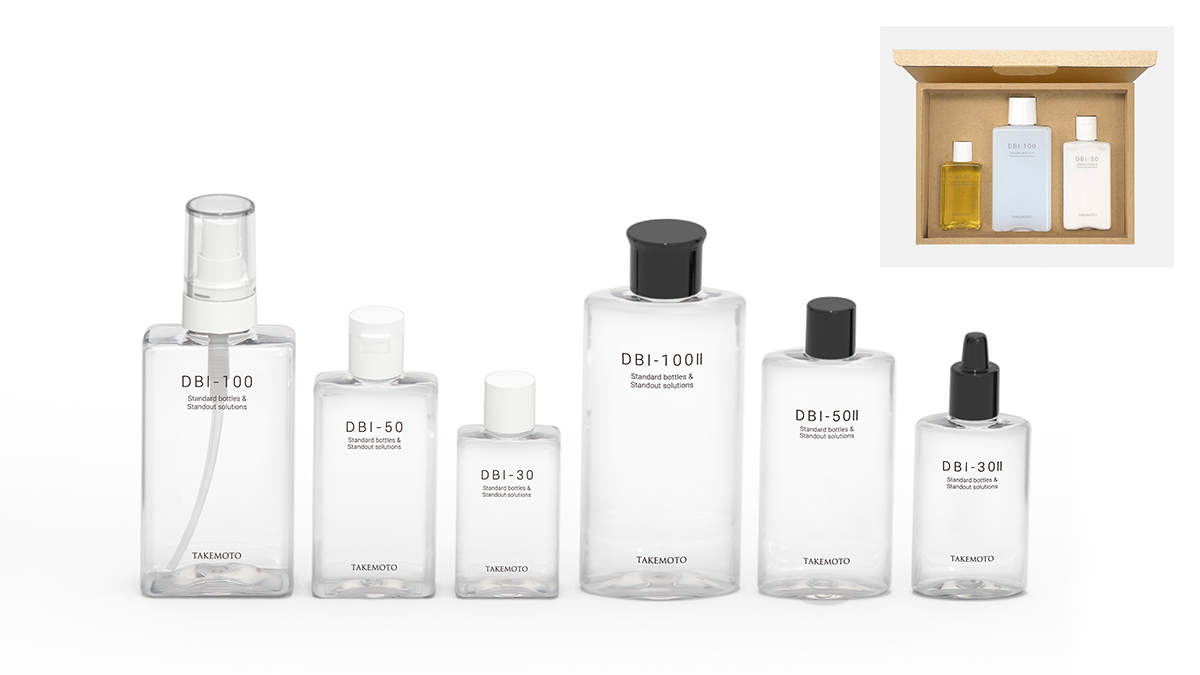 Slim containers with a thickness of within 30 mm, even with a large capacity of 100 ml. We offer solutions to help reduce the customer's product delivery costs. They are suitable for various applications from retail products to amenities and free samples.
Product Lineup
Product Features
The design is simple and easy to use, and with a thickness of within 30 mm, it is ideal for mail delivery. The stable square shape does not easily collapse during transportation and takes up less space when put on display. The oval shape is highly squeezable and can be used for viscous contents. It can be used in combination with tubes that are also designed for mail delivery.
Information about tubes for mail delivery can be downloaded here.
These products can be made with sustainable materials such as biomass PET and recycled PET, making them a great fit with green products.

These products are available in the Takemoto Color Selection (26 colors in total) for PET material, allowing the development period for commercialization to be shortened.
Click here for information on the Takemoto Color Selection