2022/01/05
ECO
Featured New Product
New Product
New BIO-PET over cap and bottle series with unified design (S-SM Series)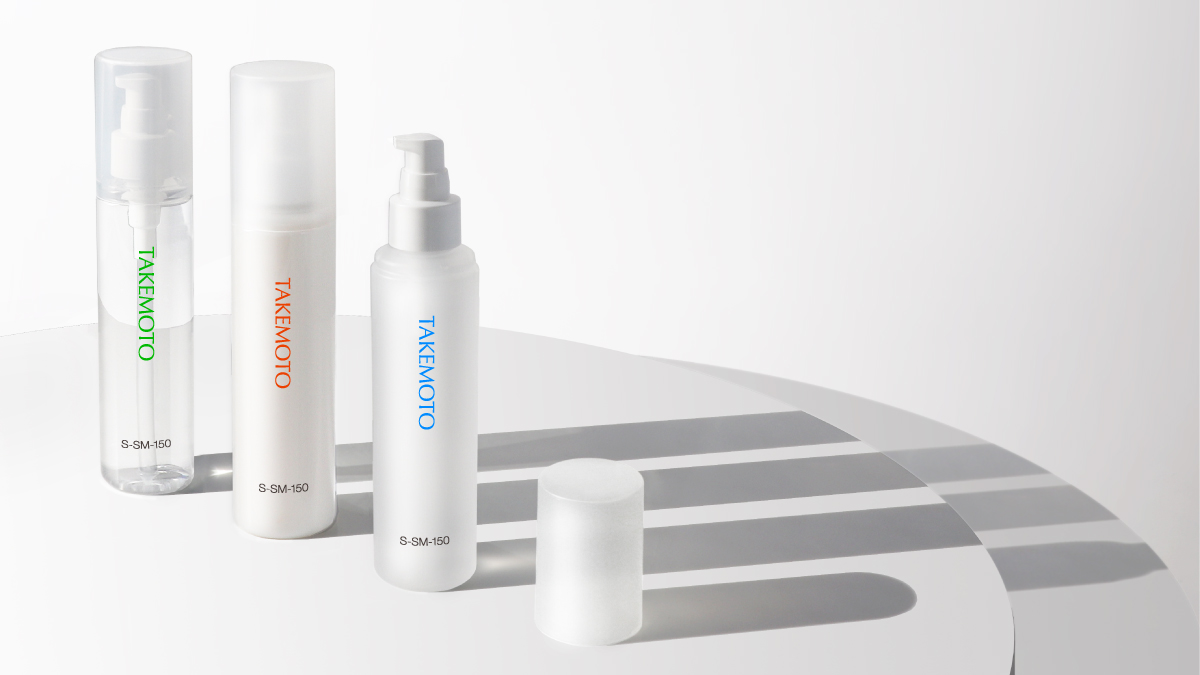 A new BIO-PET bottle series with dedicated over cap. The over cap is available in your choice of matte or gloss finishes.
Information on the S-SM series can be downloaded here
The bottle and over cap have the same diameter, offering a sense of unity. Plant-derived BIO-PET is used as the raw material for the bottles, which are available in capacities of 100ml, 120ml and 150ml (100ml and 120ml be completed soon). The spray or pump used is protected by the over cap, providing peace of mind and security. Ideal for various applications from cosmetics, hair care and body care to hygiene products.


The over cap is available in either matte or gloss finishes to suit the product concept.


Both the bottles and over caps are kept in stock in natural and can be purchased by the carton.
In addition, the TCS (Takemoto Color Selection) can be applied, which can shorten the color confirmation process and implementation period in product development.