2022/08/01
ECO
Featured New Product
New Product
New size added to our sustainable biomass PE jar series (S-PPC-250)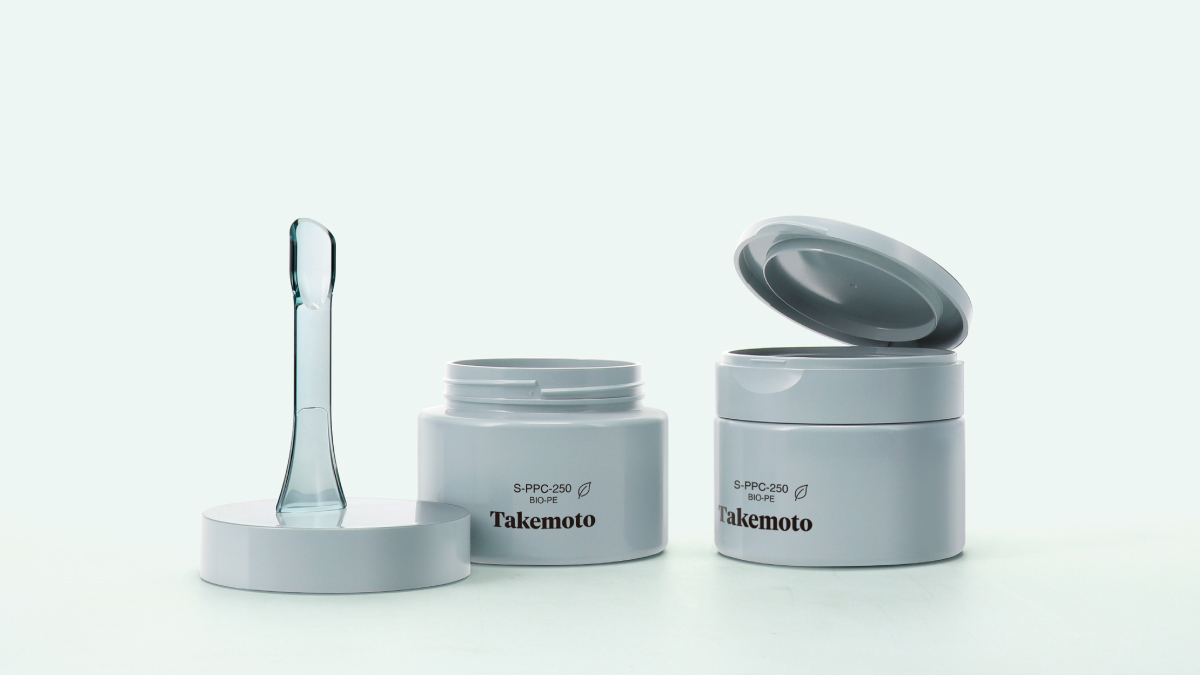 Introducing a new biomass PE jar with a capacity of 250 ml. Both the screw cap and jar are available as environmentally friendly products.
Information on the S-PPC-250 can be downloaded here
The jar has a simple round shape and a wide diameter, making it easy to take out the contents.
The jar is available with either a screw cap or a flip-top cap. Both caps have a flush profile with the jar, so please select the best option to suit your application. The jar is suitable for a wide range of products including cosmetics, hair care and body care products.
Both the jar and screw cap that are kept on inventory contain environmentally friendly biomass PE. We also have PP products in stock, and both material specifications can be purchased by the carton.
A jar with a capacity of 300 ml is also available in the same series. This is also made with biomass PE, so you can use the 2 sizes together.