2022/08/25
ECO
New Product
A lightweight biomass PET bottle series that maintains its beautiful shape thanks to its side panels (S-PEPS/PEPS)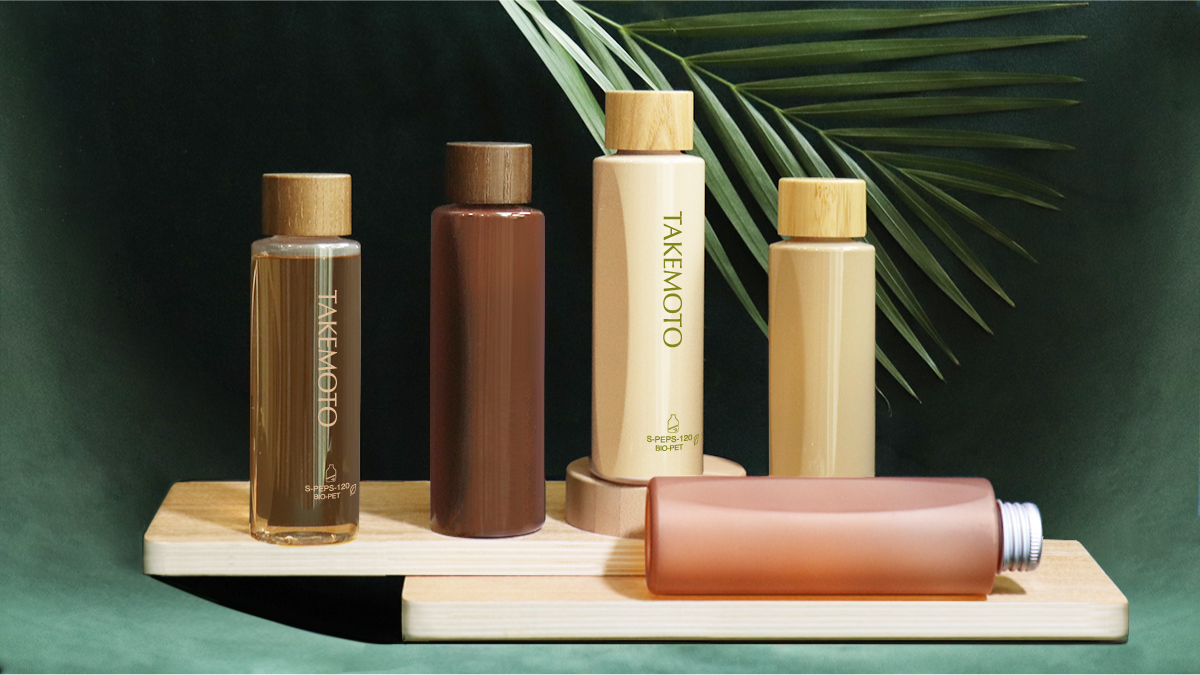 This bottle series uses approximately 20% less plastic than existing products. The side panel design provides strength and helps to keep its beautiful form.
Information on the S-PEPS/PEPS Series can be downloaded here
The classic yet high-impact design looks great on the display, and the design of the side panels adds strength and helps to maintain its beautiful form. This functional beauty also makes them easy to hold.


In addition to its reduced weight, this eco-friendly series is made with plant-derived biomass PET raw material.
The bottles have a standard neck finish and are available with a wide range of accessories such as screw caps, flip-top caps, and dispensers.

With the use of caps made with natural materials such as bamboo and wood, it is possible to incorporate eco-friendly materials into caps as well as bottles for sustainable product development.

All three bottles capacities are kept in stock in natural (transparent) color, and can be purchased by the carton.
In addition to the bottles introduced here, we offer other bottle series with similar side panel designs. It is possible to combine these to develop a full lineup of products such as skincare, hair care and body care.