New additions to the lineup matte finish caps – PPSW CAP II (textured) and 15-415 flip-top CAP (textured)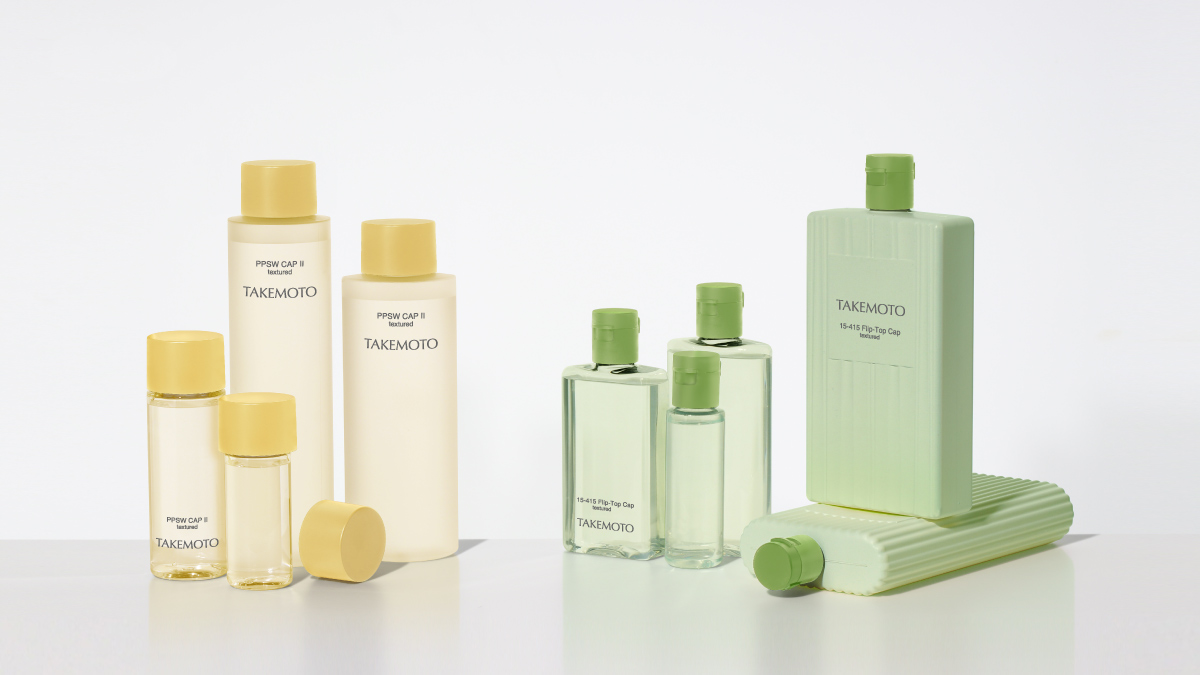 The lineup of matte finish caps now includes options for trial products and postal delivery. The fine matte textures will add a sense of elegance and luxury to your product.
Information on the matte-finish products can be downloaded here
The PPS W CAP II is has a classic, straight design. The larger diameter makes it easier to open.
The liner-free type cap is compatible with a 3φ or 6φ orifice reducer, and you can select from our range of 20/410 (PPS) series bottles in capacities from 30 to 150 mL.
Click here for other compatible bottles
The 15-415 Flip-top Cap also features a classic form with a tab for easy opening. The slim, compact size is suitable for postal delivery.
Bottles are available in capacities from 10 to 200 mL.
The orifice size of this flip-top cap is 3φ.
Click here for other compatible bottles
These two caps kept in stock in white color and can be purchased with the bottles of your choice by the carton.Besides the matte finish, the caps are also available in a gloss finish. Select the best option to suit your product concept.