2022/12/14
Product pickup
With new colours added to the Takemoto Colour Selection, we now offer an even wider range of colour customisation!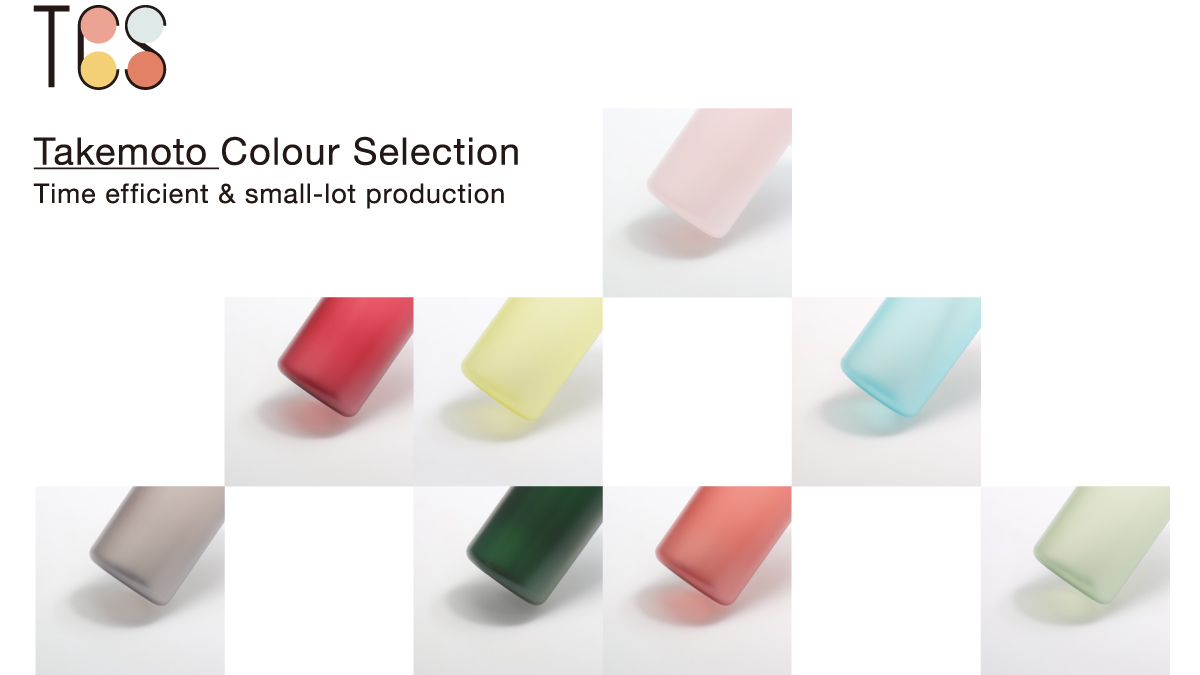 Matte and translucent colours have been newly added to the Takemoto Colour Selection (TCS). Select freely from this wide range of colour options to create exciting new colour combinations.
New matte colours
Recommended standard colours for matte finish products.
The matte finish is created in-mould.
Of the 15 colours below, the seven translucent colours are new.

We can provide samples of our new colours for you to see and hold actual examples and explore different colour combinations.
Together with the original range, you can now choose from 44 colours for PET and 36 colours for PP.
This range of stock colours can shorten the development period from product planning to commercialization.